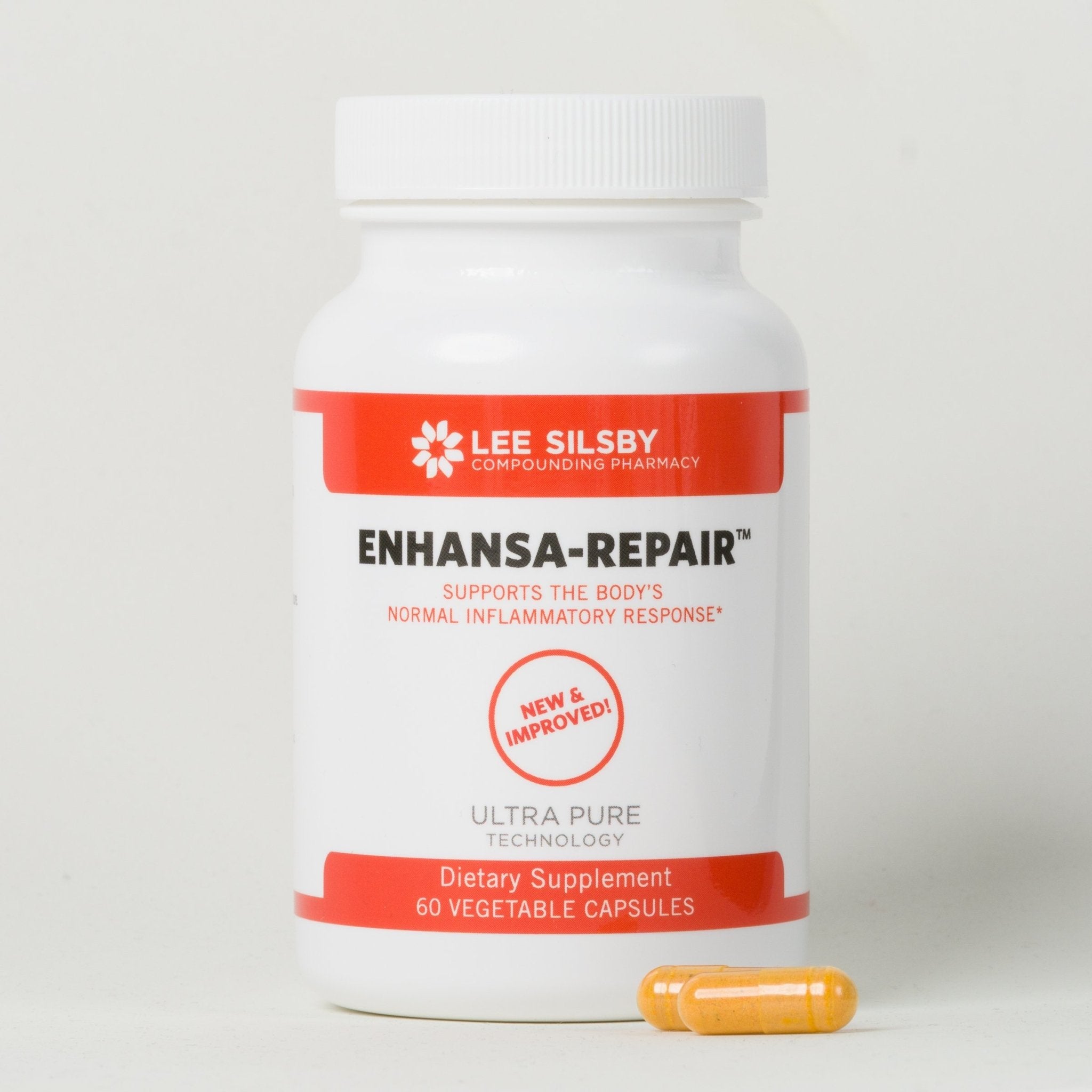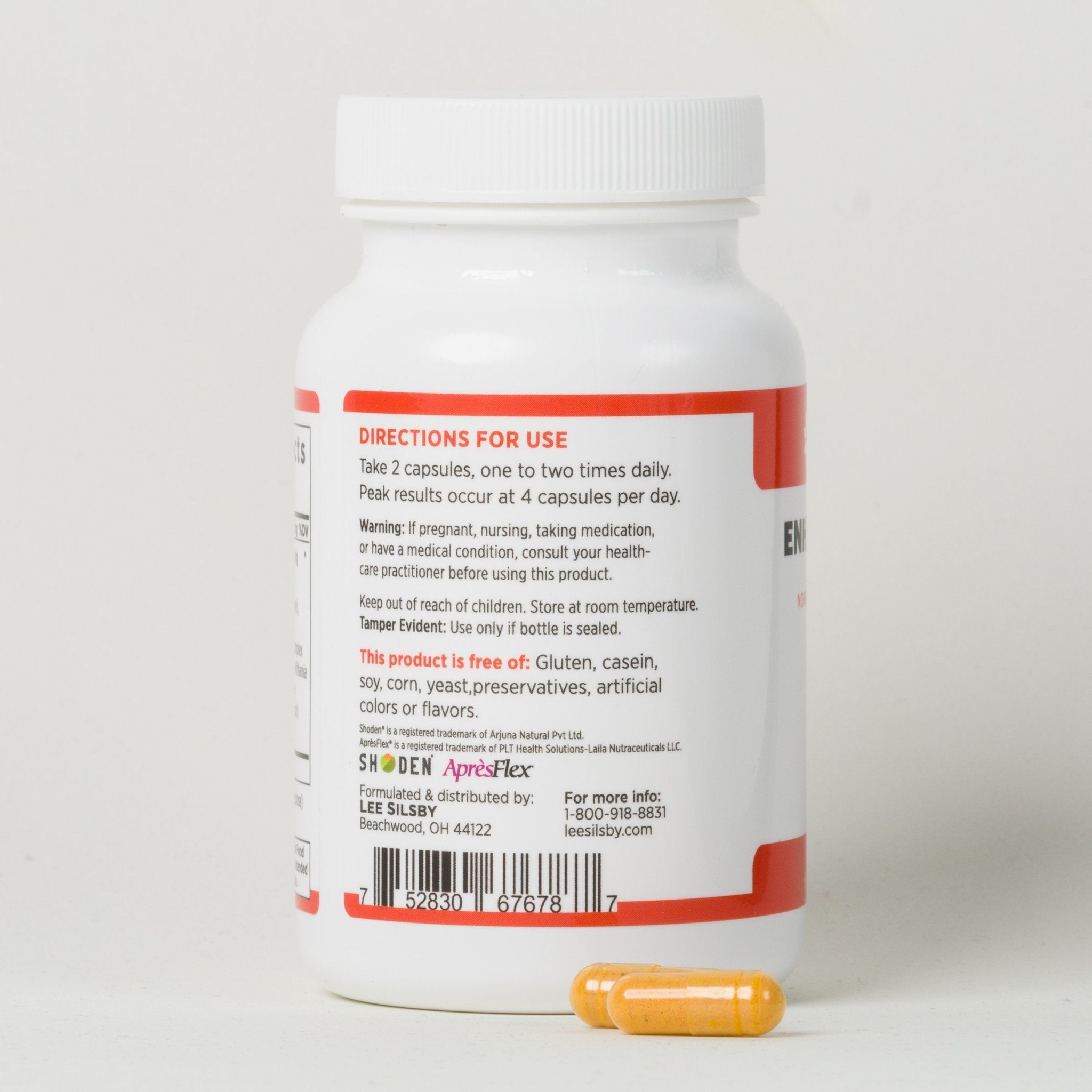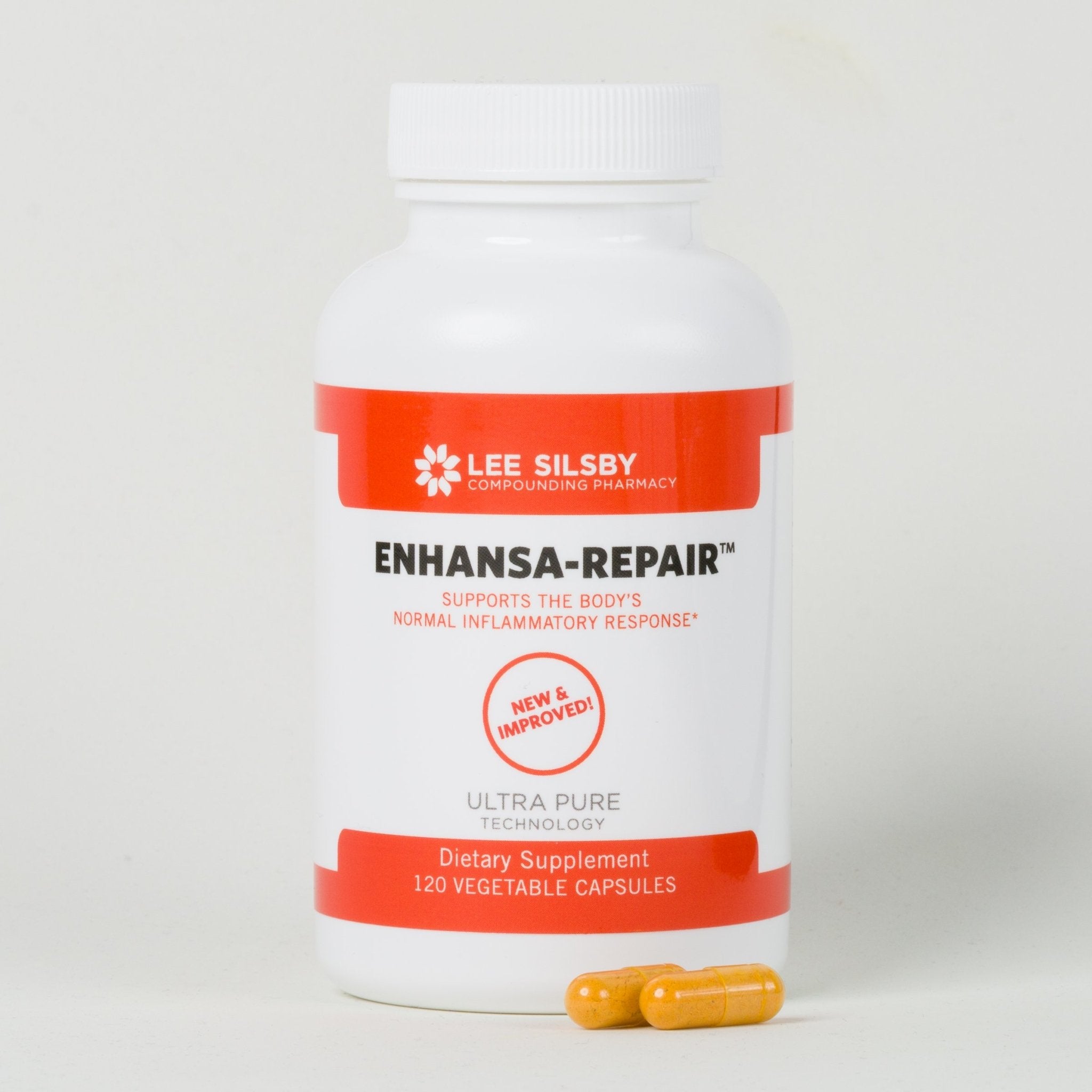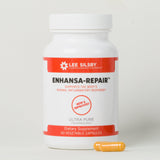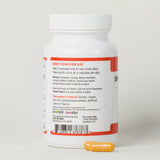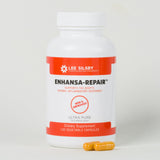 from Jaimie E., Enhansa-Repair customer
"Enhansa-Repair is better than Enhansa and Enhansa was amazing!!! It works so much faster and we feel the benefits much quicker!"
Made for the wear & tear from living a vibrant life*
Significantly improves joint comfort, stiffness, and function in as early as 5 days.*
Helps support a healthy inflammatory response in the joints, muscles, and nerves.*
Supports the body's ability to cope with stress, promoting vigor and well-being.*
Description

Key Ingredients

Allergen Info
Now with Shoden® Ashwagandha and AprèsFlex® Boswellia.
Shoden® Ashwagandha is the World's Most Bioactive Ashwagandha™, with multiple clinical studies showing a broad array of benefits.
​AprèsFlex® Boswellia is clinically studied to promote bone, joint & muscle health in only 5 days.
A Blend of Specialized Extracts of Curcumin, Boswellia, Green Tea, and Ashwagandha A large and growing body of research has been dedicated to studying plant polyphenols and their benefits on health. The findings have been very promising so far. As a result of this, we developed Enhansa-Repair, a proprietary blend of specialized extracts of plant polyphenols.* Each ingredient used in Enhansa-Repair was chosen based on the following criteria: A large body of research on the effects of the plant, a long history of use in humans with a low side-effect profile. The extraction process must yield an extract with high potency, absorption, purity, and standardization.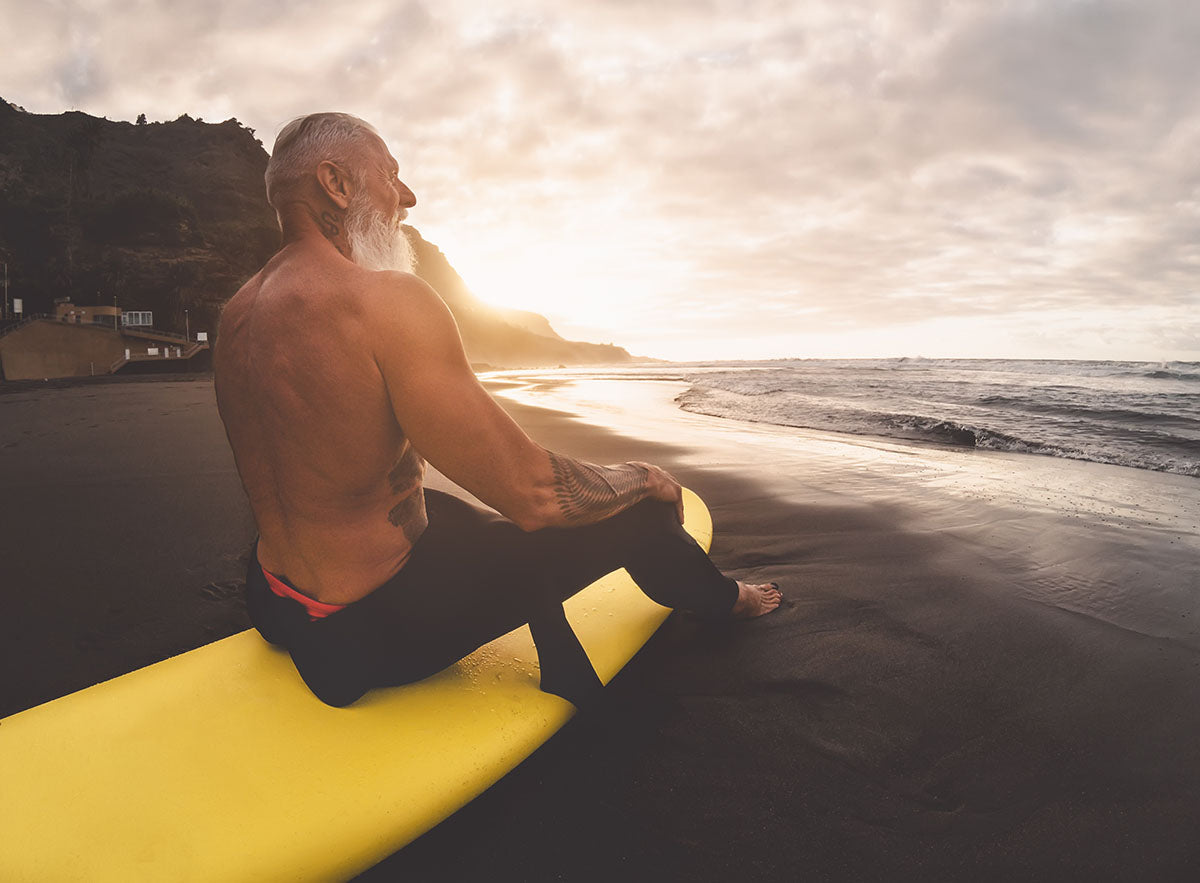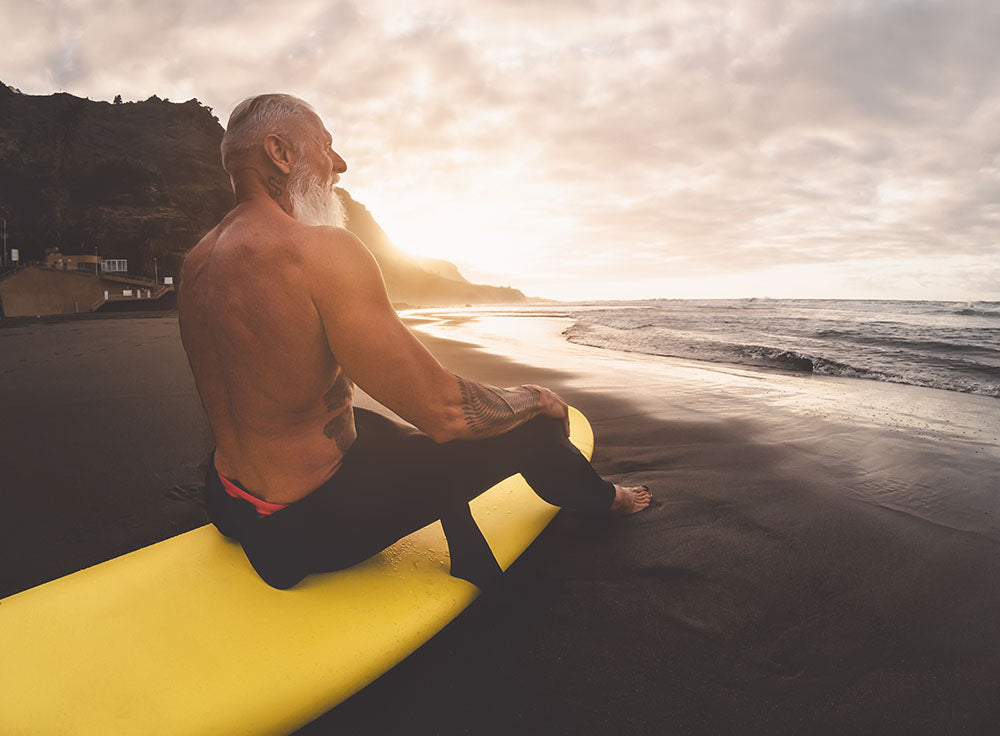 Get out there and live your best life.
How is Enhansa different?
Nature x Science = Enhansa
Enhansa formulas contain only plant species with a long history of traditional use and significant clinical research backing them.
We choose the best-performing, highest-quality version of each plant extract in an Enhansa supplement.
Our criteria for choosing the perfect ingredient include proven absorption in humans, standardization of the active components, clinical research on the specific ingredient, and robust testing for a wide range of impurities.
Each batch of an Enhansa supplement is third party tested for potency, allergens, and impurities after the finished supplement is manufactured.
Customer Reviews
10/27/2023
Heather S.

United States
Enhansa is the only anti inflammatory that works! Truly!
I was introduced to Enhansa years ago from my daughter's functional medicine doctor. We put her on it to help with inflammation and a host of other issues after her autism diagnosis, auto immune issues and abundant food allergies. Fast forward, six years later, and I was diagnosed with Lyme disease that at some points caused unbearable joint pain. I have since recovered and my daughter is doing very well, but not without recognition of the important role that Enhansa has played for both of us! There have been times where life has gotten busy and I forgot to order yet it doesn't take me long to realize I need to get back on track. I notice instantly the difference in how I feel when I'm not taking it daily. My favorite is the Enhansa Repair. I literally feel 20 years younger when I take it! Thank you, Lee Silsby.❤️
09/17/2023
vaishaliashik

India
excellent product
I use this for my son whose has inflammation related behavioral issues ... i use this along with few other supplements to combat inflammation and i was amazed by result ..... wow is behavior changed miraculously for better and how this product has been a game changer
08/10/2023
Susan K.

United States
Pain relief from neuropathy and Lyme Disease
I've been taking Enhansa Repair since my Lyme Doctor recommended it in 2012. It is the only thing naturally I have found to give me relief from the relentless face pain I experienced. I am able to reduce my controlled medicines too while taking it. If I have any inflammation in my hips or legs it greatly reduces the pain I experience there also. By reducing the inflammation I'm able to be more active. My friends have witnessed me bed bound and after doubling up on Enhansa Repair I was able to go to worship at my church and even go with my class to visit the nursing home after worship. I cannot say enough about how my quality of life improved after taking Enhansa Repair for the last 11 years!
Great for Inflammation
Definitely prevents pain due to my arthritis. A necessity for me.
Love Enhansa!!!
Makes a huge difference in our daily Lives!!!