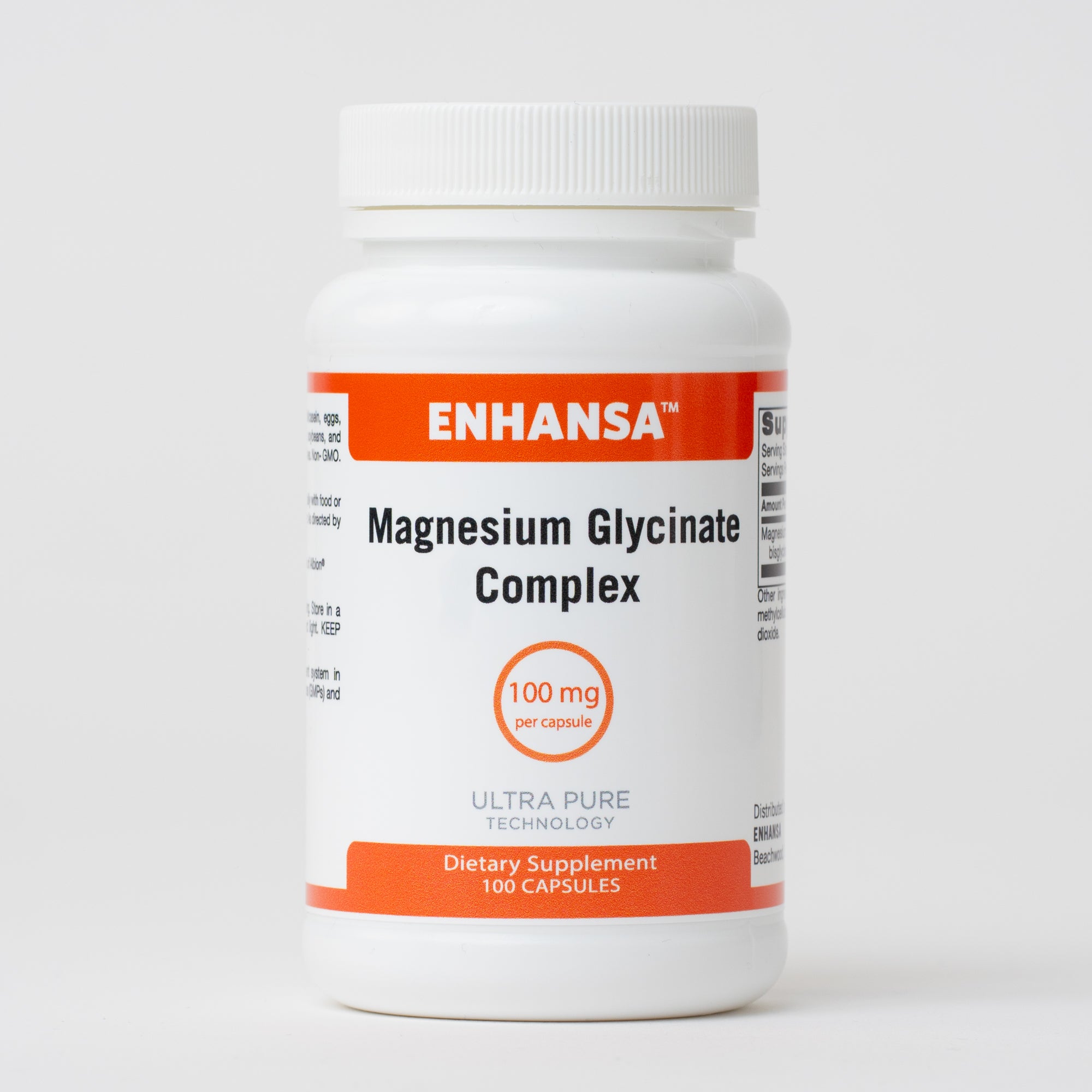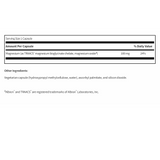 Feeling tense, irritable, crampy, or stiff?
This could be an indication that you need more magnesium.*
Magnesium is regarded as nature's relaxation mineral*
Magnesium Glycinate Capsules
A highly-absorbed magnesium that supports heart, muscles, bones, and sleep quality.*
Magnesium is an important mineral found abundantly in our bodies. It has multiple functions and acts as a helper for 600 chemical reactions in our body.*
According to dietary surveys, more than one-half of the US population has intakes below the Estimated Average Requirement for magnesium.
Description

Allergen Info

How To Use
Magnesium is an essential mineral that plays a crucial role in the health of the heart, blood vessels, brain, bones, muscles, and lungs. It is involved in numerous enzymatic reactions within the body.
Maintaining adequate magnesium levels is important as many individuals may not meet the recommended daily intake of magnesium. Inadequate magnesium intake can potentially impact overall well-being.
Magnesium may play a role in supporting healthy blood sugar levels and promoting relaxation of muscles. It is also involved in maintaining proper heart function and blood flow. Additionally, magnesium is known to support cellular energy production and may have an impact on insulin sensitivity.
Take 1 to 4 capsules daily, or as advised by your healthcare professional. For optimal sleep support, take 3 - 4 capsules at bedtime.
Here's to a night of deep, restful sleep!
Magnesium Glycinate Capsules
Benefits of Enhansa Magnesium Glycinate Capsules
Sleep Support

Metabolic Health
Mood Support
Bone Support
Muscle Support
Live your best life with Enhansa
Why choose Enhansa for your Magnesium supplement?
Enhansa Magnesium Glycinate is free from harmful fillers and allergens often found in magnesium supplements.
We choose the best-performing, highest-quality Magnesium chelates.
Every batch of an Enhansa supplement is third party tested for potency, allergens, and impurities after the finished supplement is manufactured.

Dairy-free

Gluten-free

Soy-free
Vegan