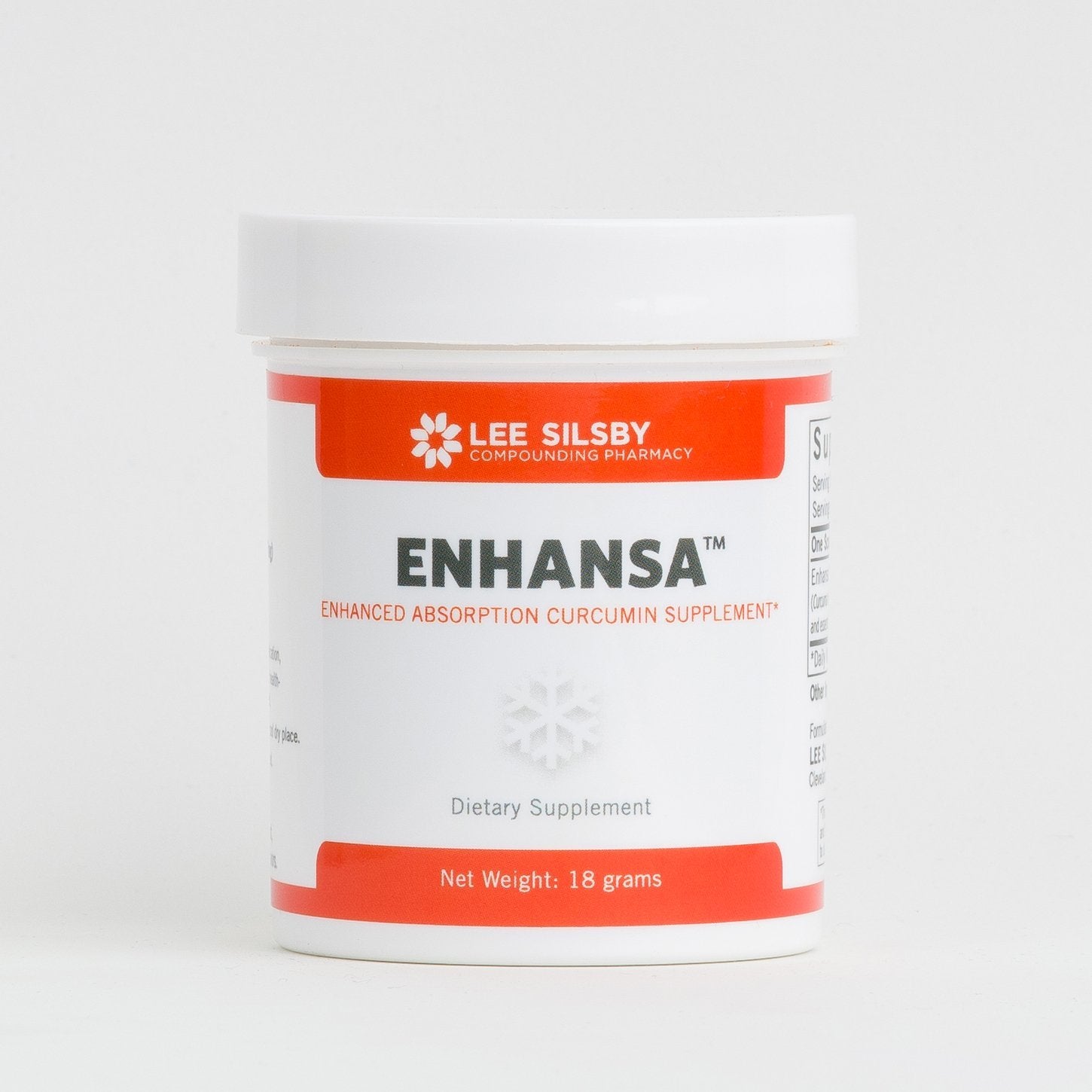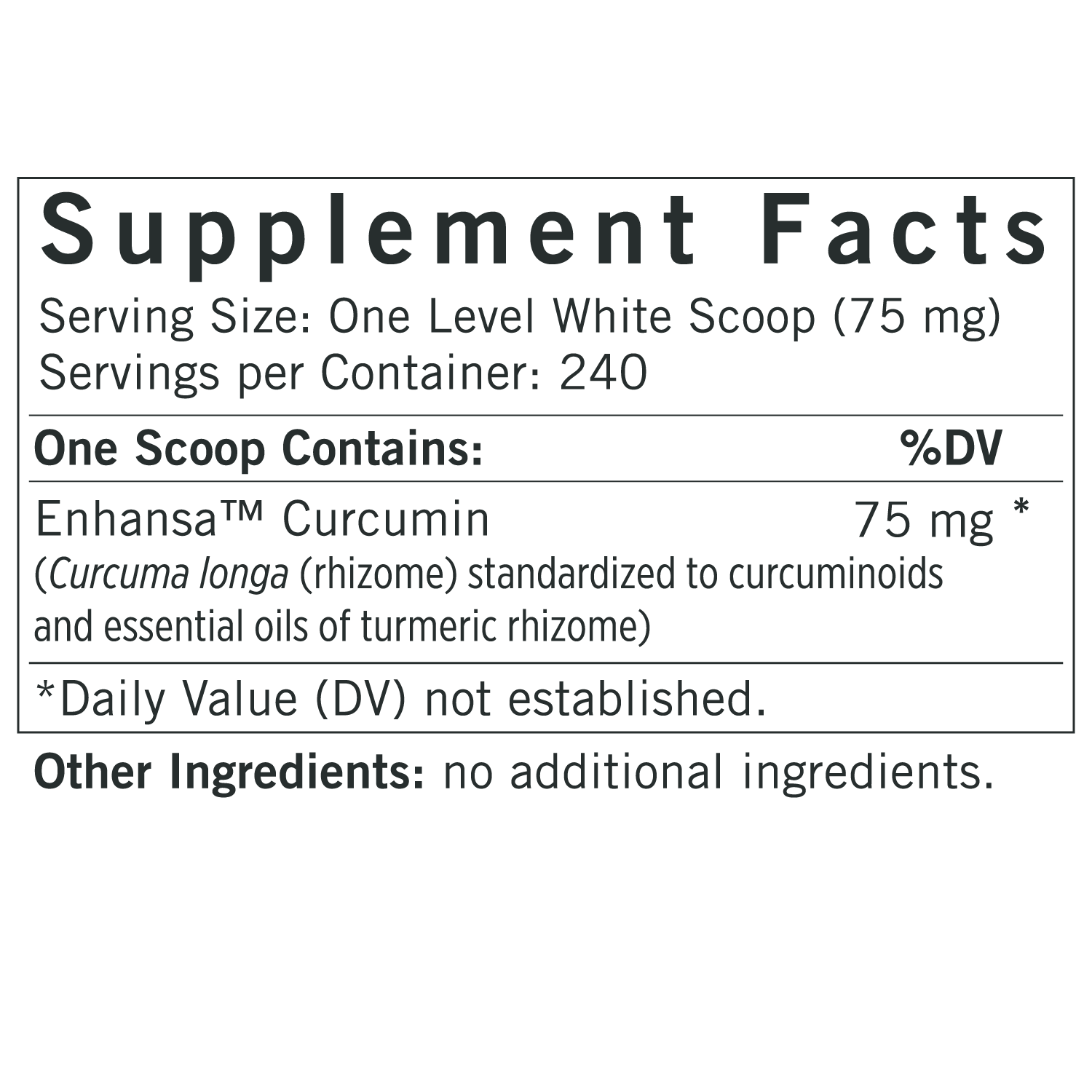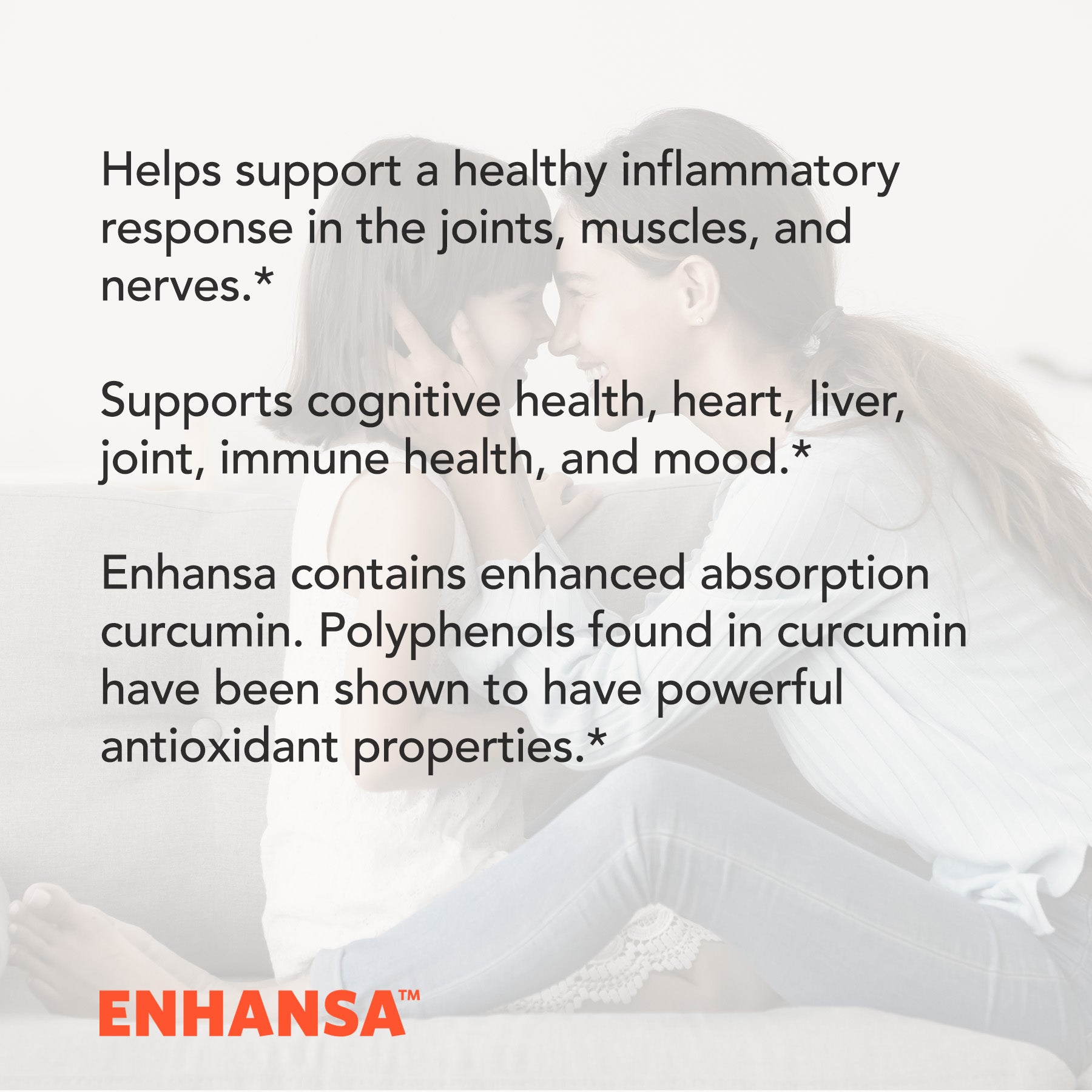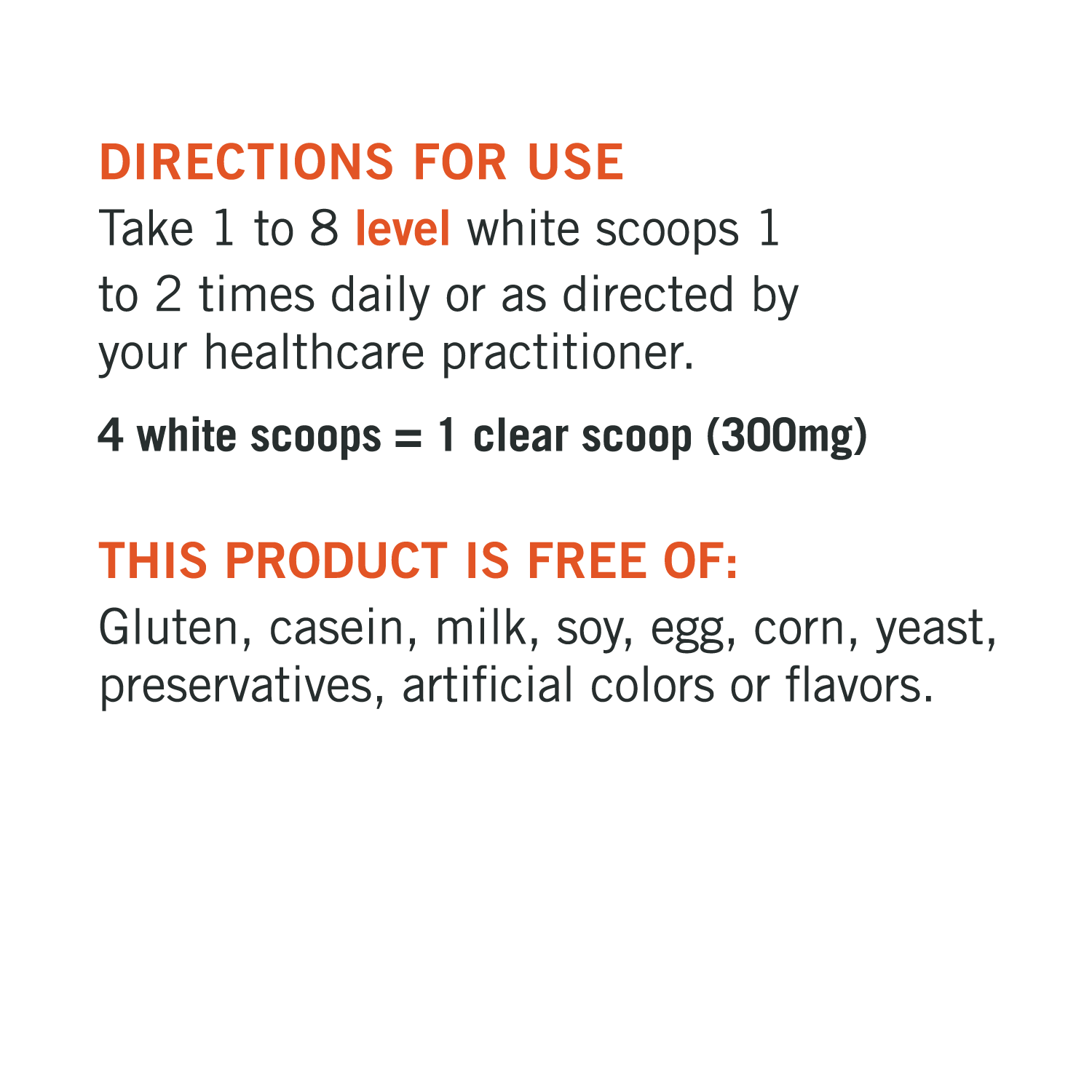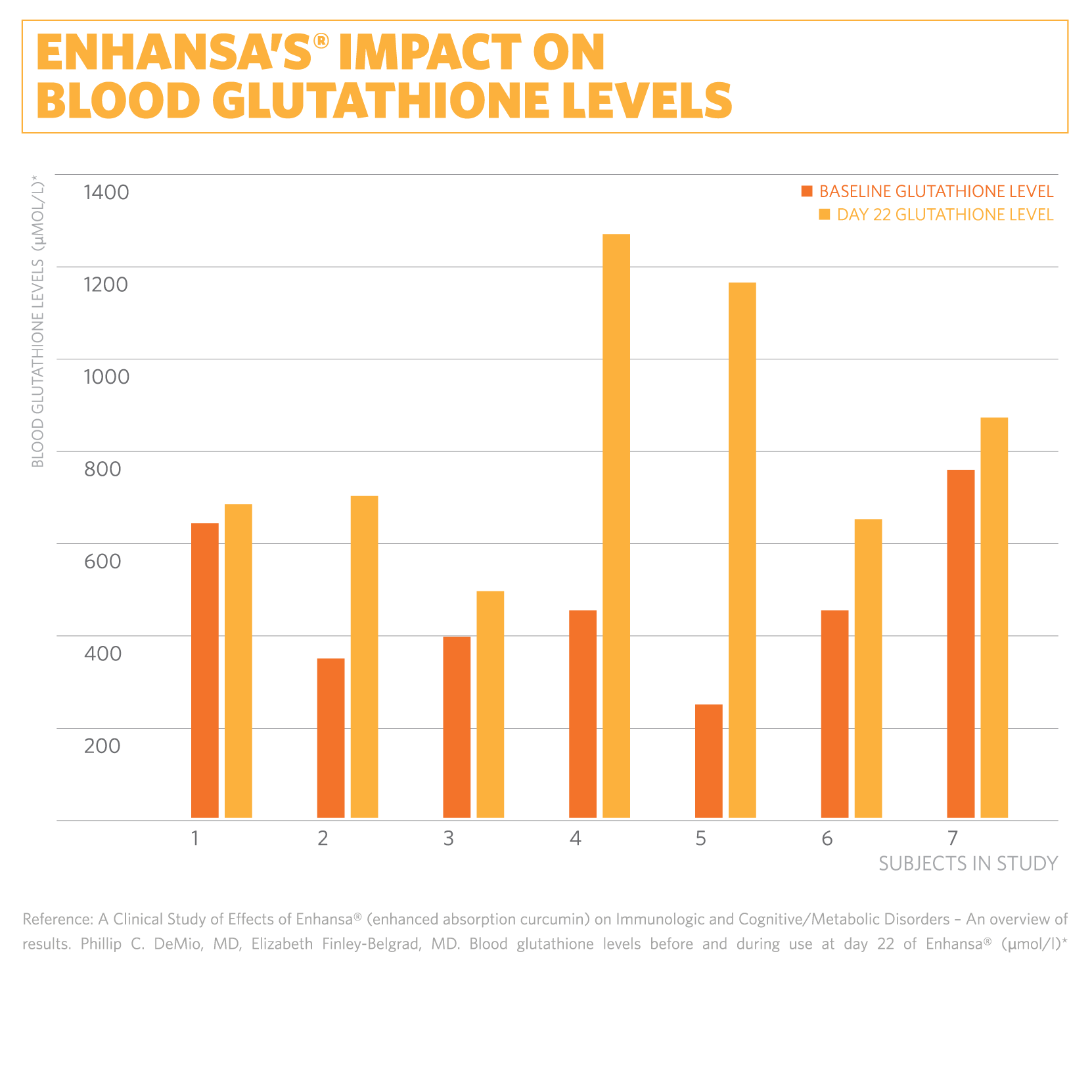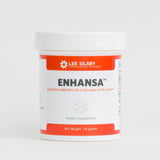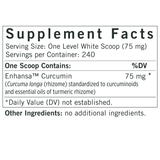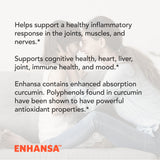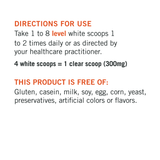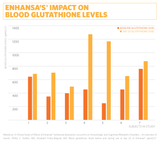 from Magdeline F., Enhansa Curcumin Powder customer
"If you are asking what I think of your product, then I can only say that it is no exaggeration to say that your curcumin has changed the quality of my life."
Ideal for those unable to swallow capsules and seeking the most hypoallergenic formula possible.*
Helps support a healthy inflammatory response in the joints, muscles, and nerves.*
Supports cognitive health, heart, liver, joint, immune health, mood, and healthy aging.*
Enhansa contains enhanced absorption curcumin. Polyphenols found in curcumin have been shown to have powerful antioxidant properties.*
Description

Key Ingredients

Allergen Info
Enhansa is composed exclusively of phytochemicals extracted from the rhizomes of Curcuma longa. Its distinctive ratio of curcuminoids, turmeric oils, and specialized extraction process yields unmatched performance compared to other Curcumin products.
A 20-patient study found promising outcomes for Enhansa, which has also been confirmed by numerous healthcare professionals who regularly recommend it to their patients.
Enhansa has been validated to have a low oxalate and phenol content, and each batch is thoroughly tested for heavy metals and common allergens. 
Enhansa has been a favorite of practitioners and patients in the Functional Medicine, Autism, PANDAS, and Lyme communities for over 15 years.
You deserve to feel your best every day. Join the thousands of individuals who have experienced the transformative power of Enhansa and start your journey toward optimal health today.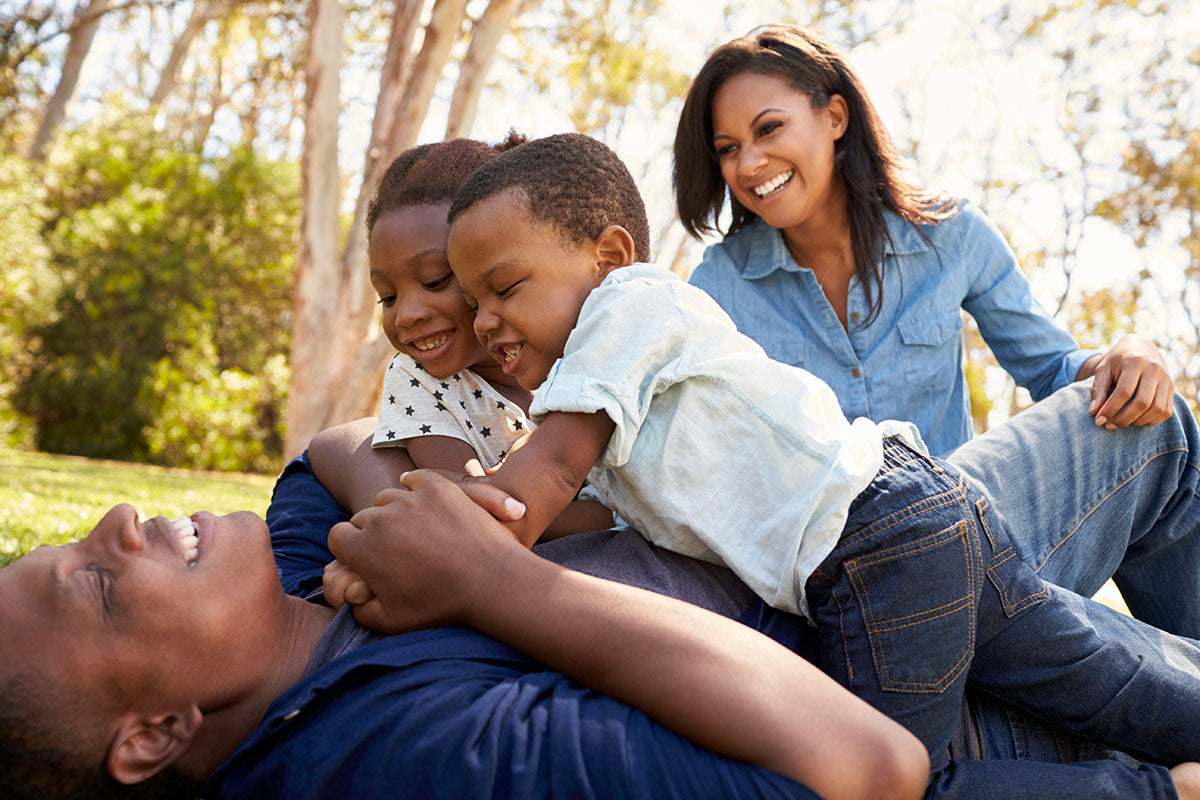 Get out there and live your best life.
How is Enhansa different?
Nature x Science = Enhansa
Enhansa formulas contain only plant species with a long history of traditional use and significant clinical research backing them.
We choose the best-performing, highest-quality version of each plant extract in an Enhansa supplement.
Our criteria for choosing the perfect ingredient include proven absorption in humans, standardization of the active components, clinical research on the specific ingredient, and robust testing for a wide range of impurities.
Each batch of an Enhansa supplement is third party tested for potency, allergens, and impurities after the finished supplement is manufactured.
Customer Reviews
11/16/2023
Jamie T.

United States
Great
My child uses this and does well with tolerating it.
Miraculous
Our family has taken enhancers for years and recommended it to many people. My mother had bursitis and was on high dose pharmaceutical NSAIDS plus steroid injections to no avail. Enhanca CURED, her bursitis many years ago and it has never returned. My 80 year old neighbor had such severe arthritis that he could not stand in his woodshop for more than 30 minutes. Within six weeks on enhanca, he reported that he was standing all day long. His arthritis was completely cured. I had a 15-year-old pug dog with a tumor in his bladder so large that he was completely incontinent. Again within 4 to 6 weeks on enhanca, he had completely normal urine flow and much improved quality of life. This stuff is NO joke. The key is finding the right dose, for each situation. My elderly neighbor and Mom took 2500mg early in and then went down to 600 to 800. We had our pug in 6,000 mg per day to treat the tumor and after 2 or 3 months went down in incriminates over time.
Time will tell
Using Enhansa to treat symptoms of PANS in my daughters and long covid (probably also AE) in my husband. Time will tell if it among other supplements is helping. We have seen improvements. I like that the Enhansa is easy for my kids to eat without much fuss. The taste is not so bad that they shun it. I just serve it in some applesauce at dinner and don't need to mask it. If anything I think it may help mask some other more yukky tasting supplements that they get in their morning vitamins with jam. It has a mild but smokey flavor.
Great product
I've been using this for about 2 years for my daughter to help with her allergies and it's really helped.
A lifesaver!
My daughter has cancer, as well as Down Syndrome, and Enhansa is one of the things we use to reduce inflammation that results from the harsh treatment given to her.