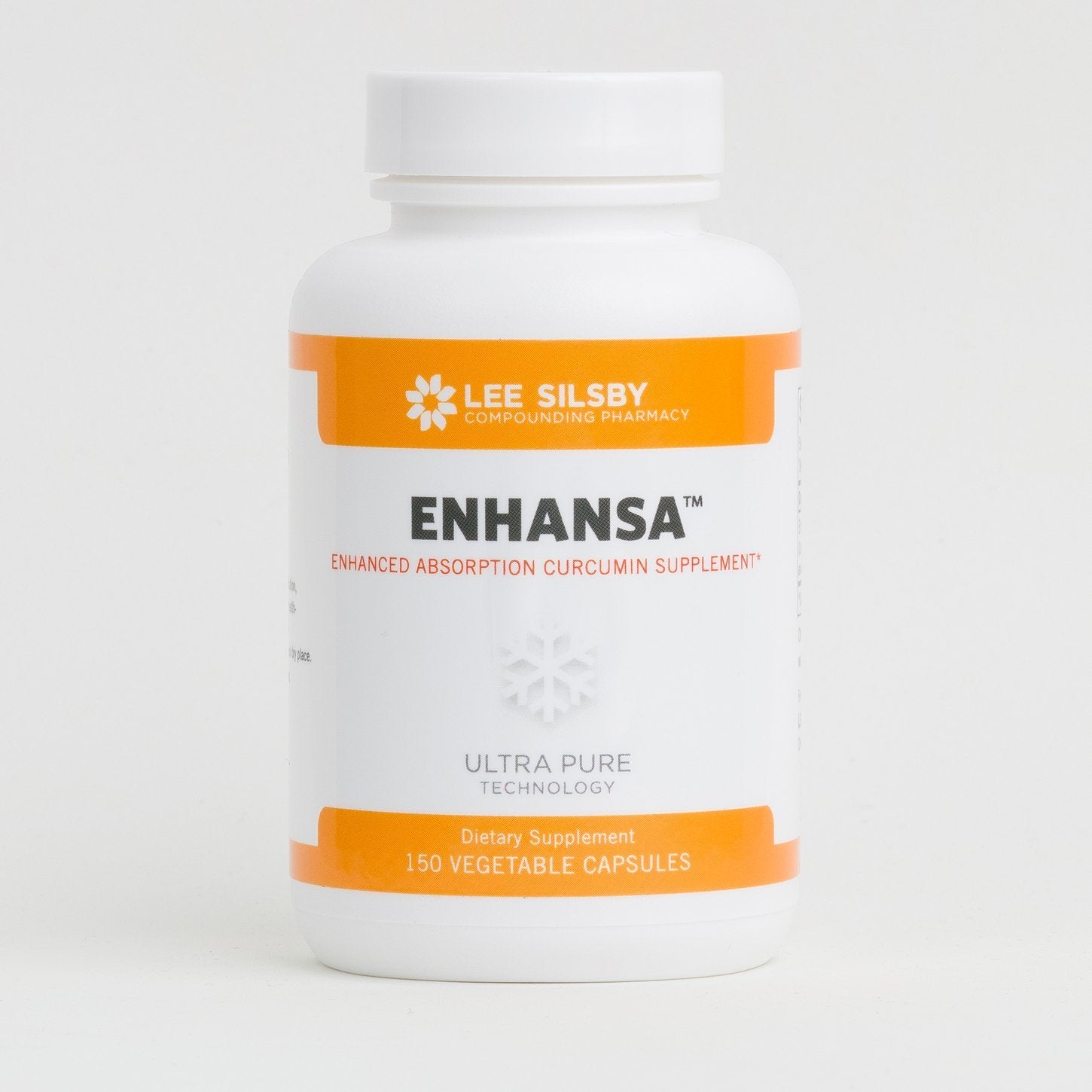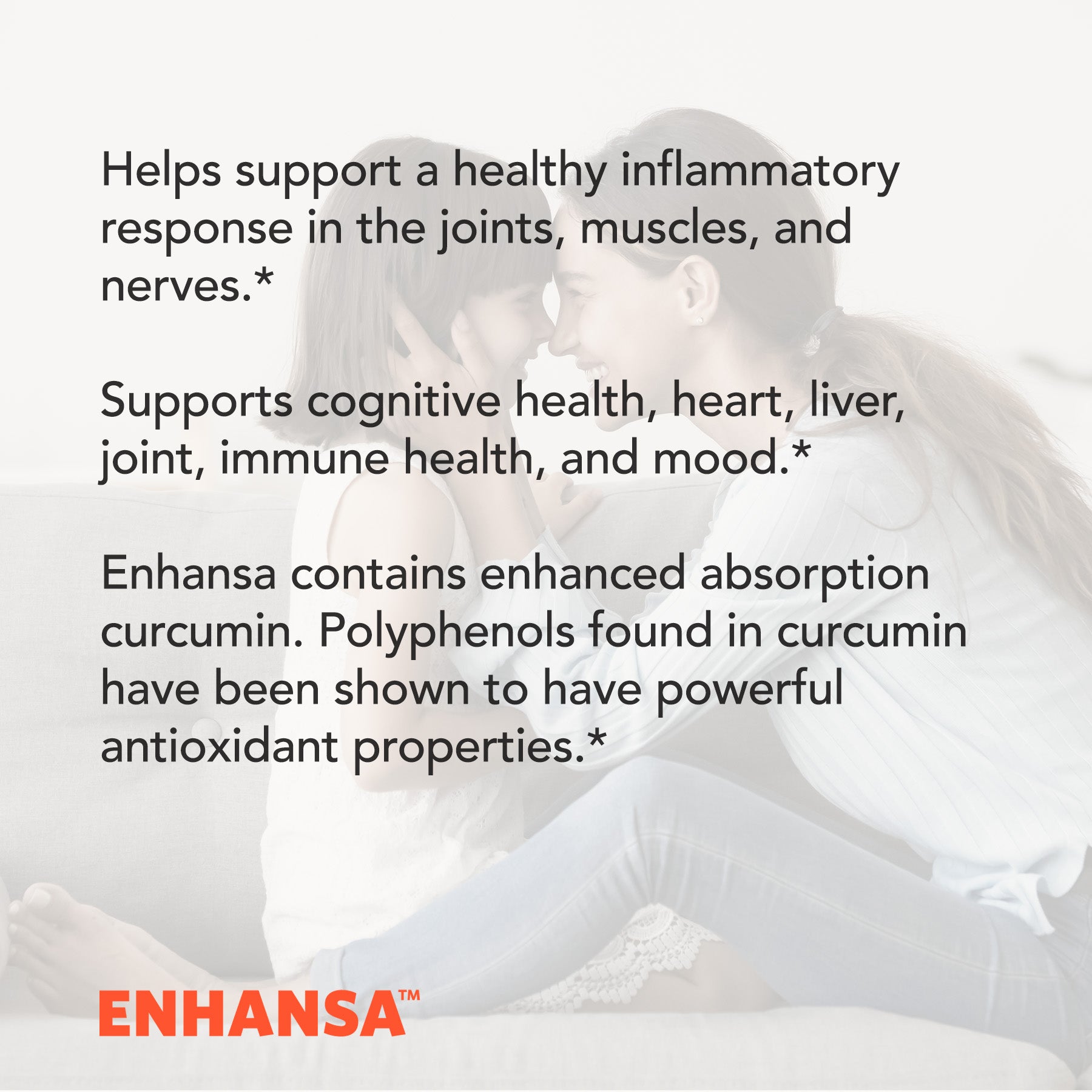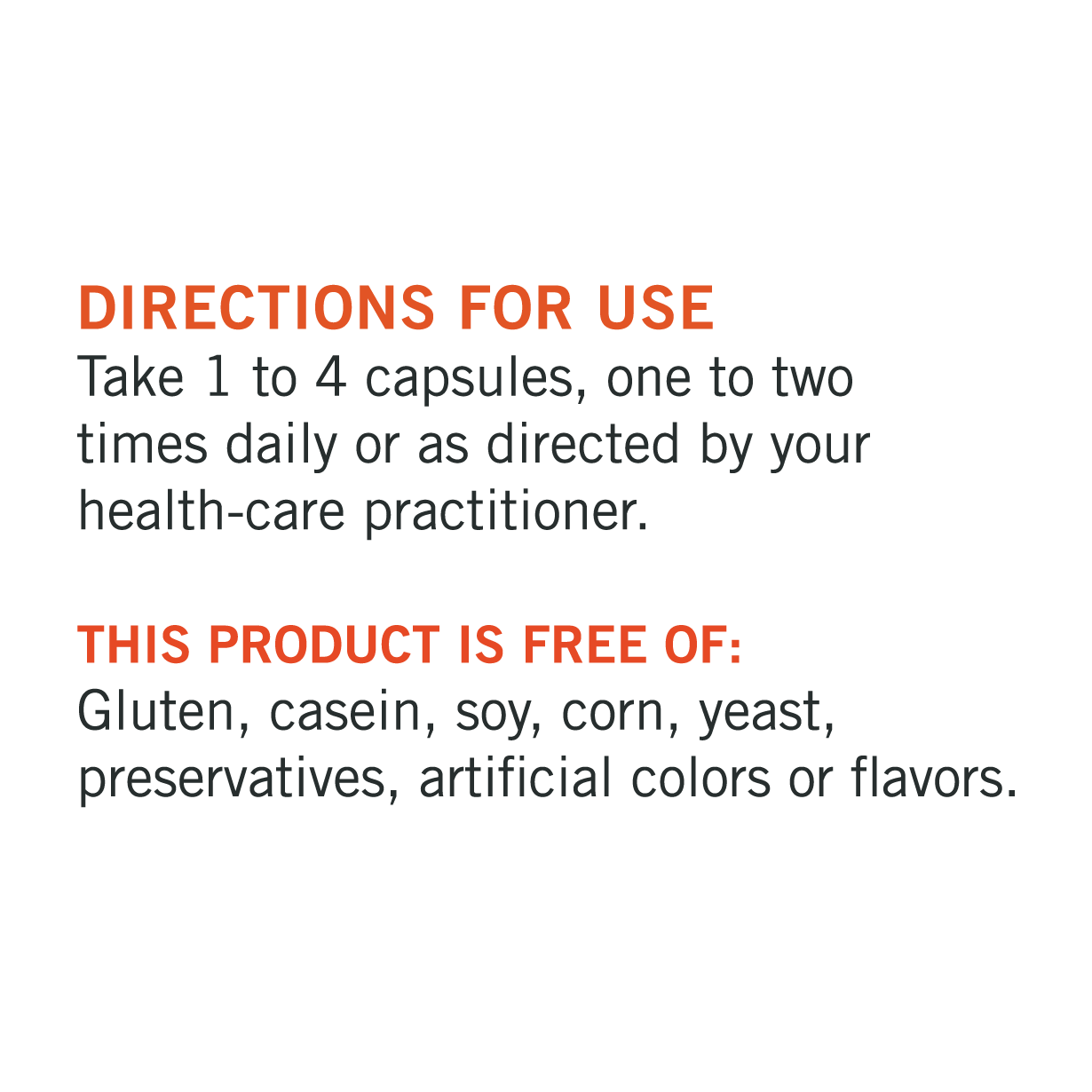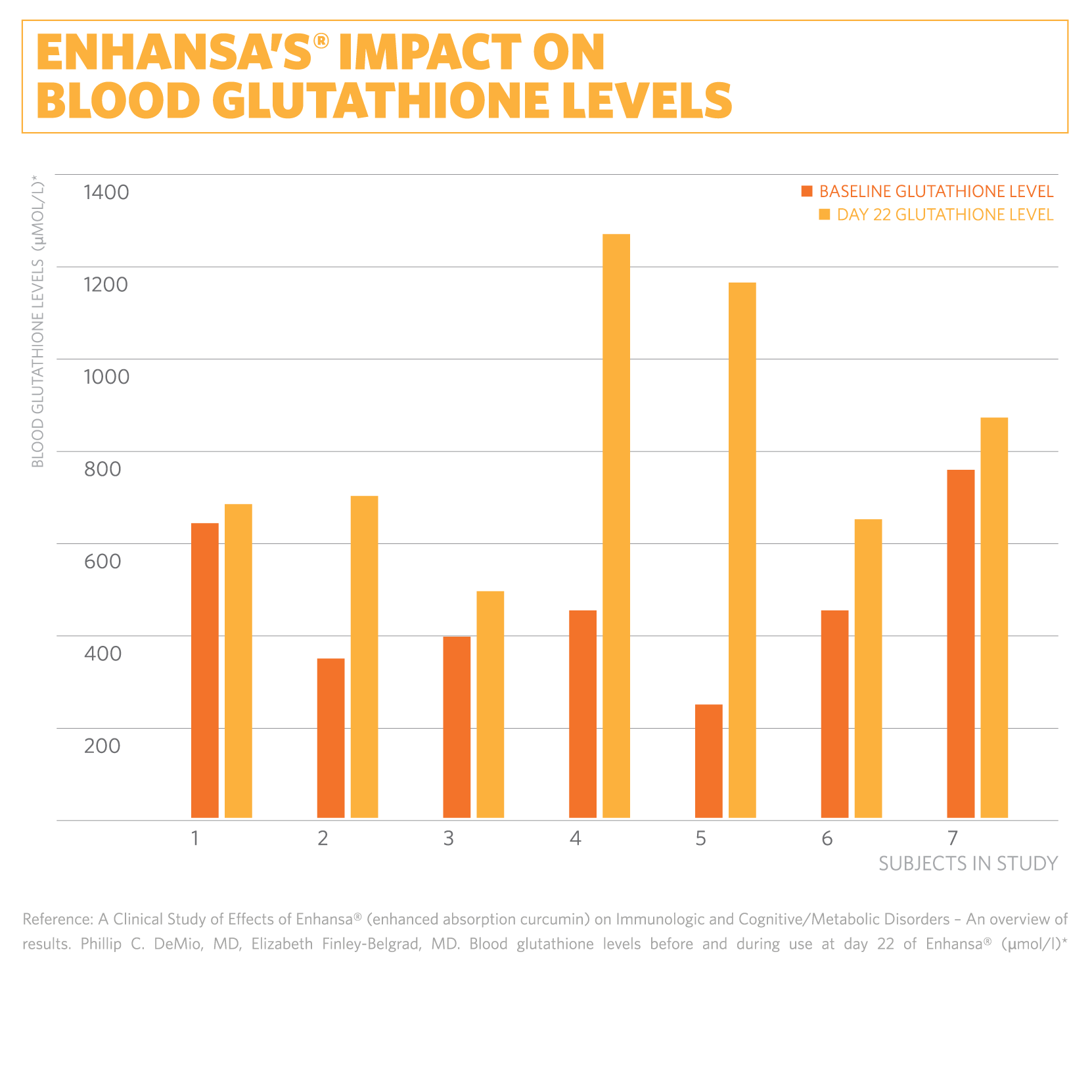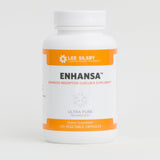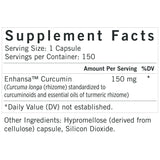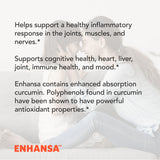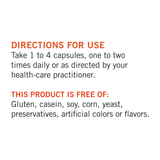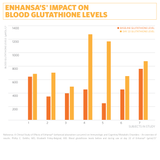 "I've been using Enhansa since 2008 in children on the autism spectrum as well as adults. My primary indications for its use would be clinical and laboratory signs and symptoms of gastro-intestinal inflammation. I've been very pleased with Enhansa."
Enhansa Curcumin 150mg Capsules
Perfect for those needing a low dose of Enhansa or small, easy-to-swallow capsules.
Helps support a healthy inflammatory response in the joints, muscles, and nerves.*
Supports cognitive health, heart, liver, joint, immune health, mood, and healthy aging.*
Enhansa contains enhanced absorption curcumin. Polyphenols found in curcumin have been shown to have powerful antioxidant properties.*
Description

Key Ingredients

Allergen Info
Enhansa is composed exclusively of phytochemicals extracted from the rhizomes of Curcuma longa. Its distinctive ratio of curcuminoids, turmeric oils, and specialized extraction process yields unmatched performance compared to other Curcumin products.
A 20-patient study found promising outcomes for Enhansa, which has also been confirmed by numerous healthcare professionals who regularly recommend it to their patients.
Enhansa has been validated to have a low oxalate and phenol content, and each batch is thoroughly tested for heavy metals and common allergens. 
Enhansa has been a favorite of practitioners and patients in the Functional Medicine, Autism, PANDAS, and Lyme communities for over 15 years.
You deserve to feel your best every day. Join the thousands of individuals who have experienced the transformative power of Enhansa and start your journey toward optimal health today.
Enhansa Curcumin 150mg Capsules
Enhansa: The all-in-one supplement for full-body wellness and longevity
Cognitive Health
Immune Support

Digestive Support
Liver Support
Mood Support
Heart Health
Joint Support
Healthy Aging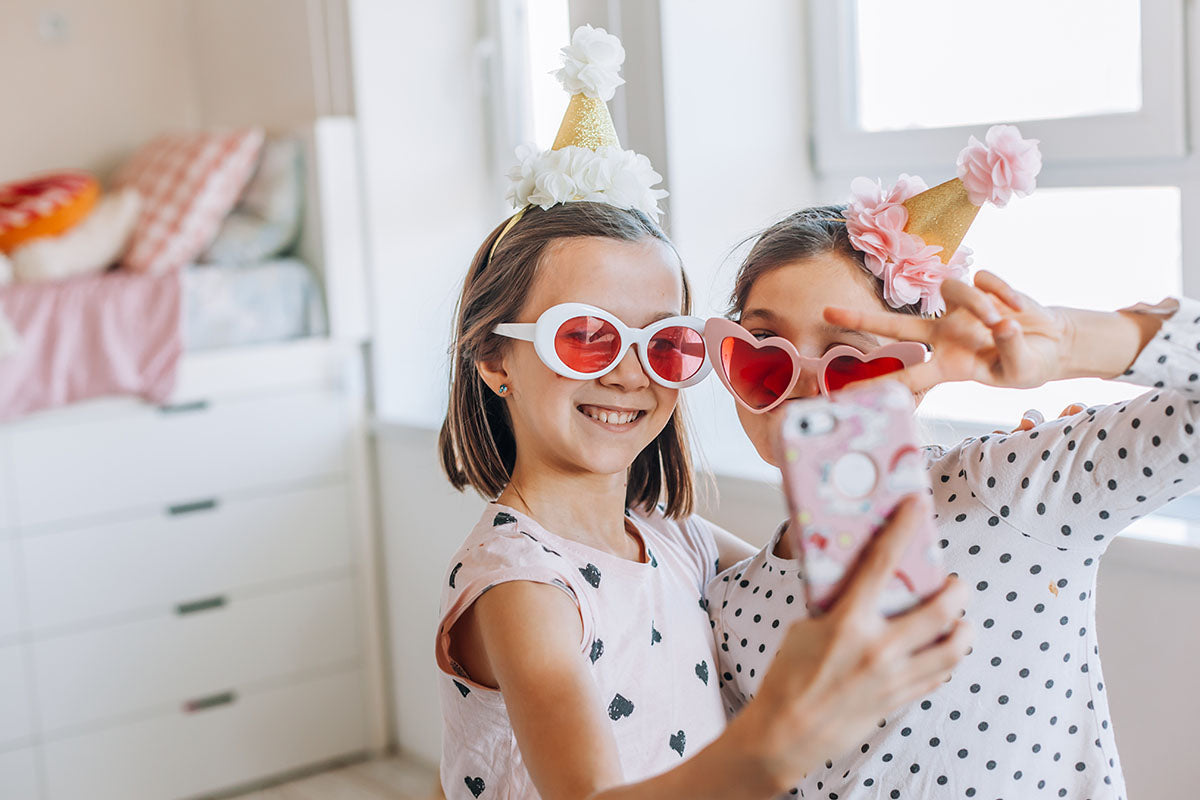 Get out there and live your best life.
How is Enhansa different?
Nature x Science = Enhansa
Enhansa formulas contain only plant species with a long history of traditional use and significant clinical research backing them.
We choose the best-performing, highest-quality version of each plant extract in an Enhansa supplement.
Our criteria for choosing the perfect ingredient include proven absorption in humans, standardization of the active components, clinical research on the specific ingredient, and robust testing for a wide range of impurities.
Each batch of an Enhansa supplement is third party tested for potency, allergens, and impurities after the finished supplement is manufactured.
Enhansa vs. other curcumin supplements
Customer Reviews
Great product
I have been using this product for the last year. It's a great product!
Key supplement with quick benefits
We use this product for an autoimmune inflammatory syndrome and it is the best product we have added to the regimen. It clearly helps reduce inflammation and a response is felt in just a few days, so symptoms calm down quickly. We keep this on hand for flares and at times it is a regular addition when extra support is needed. We love it and are very grateful to have found it!
Great for inflammation
Great product! Very helpful for treating inflammation.
Part of Multifaceted Healing Protocol
This has been prescribed for my autistic son's healing protocol, both his mold detox and additionally working with a highly experienced, certified nutritionist/dietician who is assisting us with weight gain and gut issues.
Recommended by Nutritionists/Dieticians and Practitioners
This product has not only been prescribed by my (autistic) son's practitioner as part of his protocol for combatting inflammation and other health issues, his current nutritionist/dietician also recommended it to help with his overall gut and health treatment plan. We will most likely be using Enhansa indefinitely for its healing properties. The tiny capsules are easy for my son to swallow.