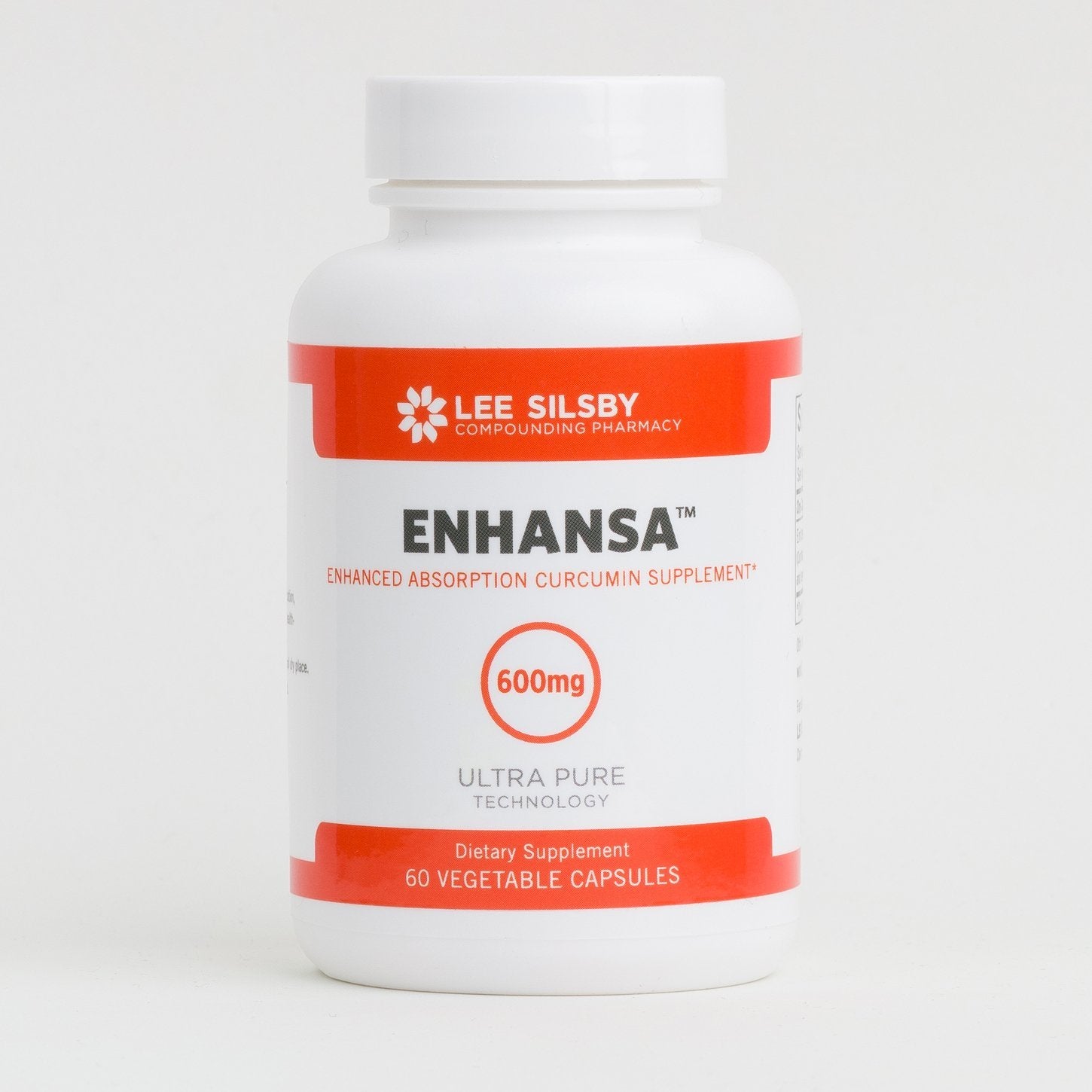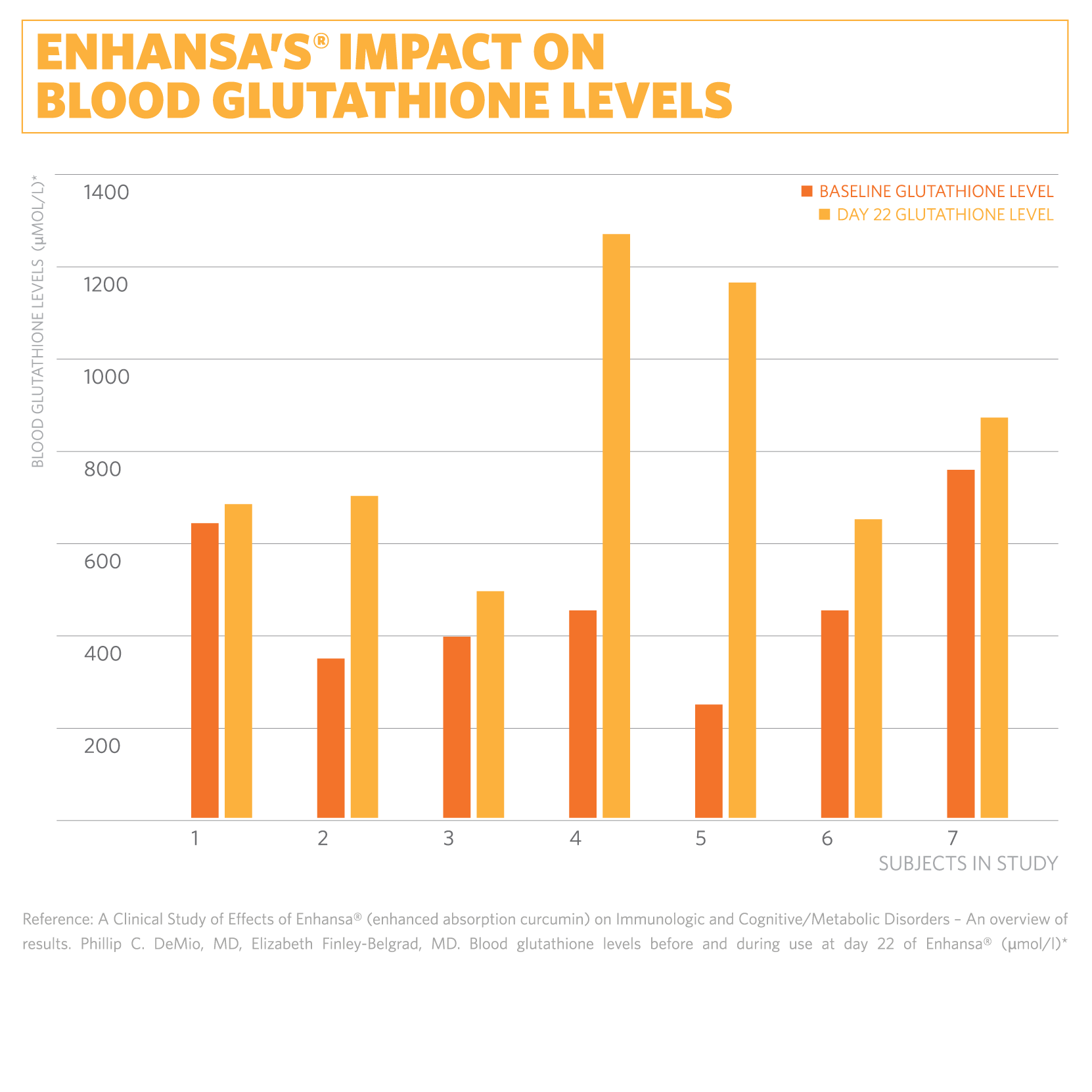 from Leticia W., Enhansa 600mg capsules customer
"The Best! I trust Enhansa. They have great quality control and their ingredients are pure. My son takes it and it really helps his moods. I started taking it too because I have chronic inflammation. It has helped my moods as well."
Enhansa Curcumin 600mg Capsules
Our most popular Enhansa formula. The best choice for adults and teenagers.
Helps support a healthy inflammatory response in the joints, muscles, and nerves.*
Supports cognitive health, heart, liver, joint, immune health, mood, and healthy aging.*
Enhansa contains enhanced absorption curcumin. Polyphenols found in curcumin have been shown to have powerful antioxidant properties.*
Description

Key Ingredients

Allergen Info
Enhansa is composed exclusively of phytochemicals extracted from the rhizomes of Curcuma longa. Its distinctive ratio of curcuminoids, turmeric oils, and specialized extraction process yields unmatched performance compared to other Curcumin products.
A 20-patient study found promising outcomes for Enhansa, which has also been confirmed by numerous healthcare professionals who regularly recommend it to their patients.
Enhansa has been validated to have a low oxalate and phenol content, and each batch is thoroughly tested for heavy metals and common allergens. 
Enhansa has been a favorite of practitioners and patients in the Functional Medicine, Autism, PANDAS, and Lyme communities for over 15 years.
You deserve to feel your best every day. Join the thousands of individuals who have experienced the transformative power of Enhansa and start your journey toward optimal health today.
Enhansa Curcumin 600mg Capsules
Enhansa: The all-in-one supplement for full-body wellness and longevity
Cognitive Health
Heart Health
Joint Support
Immune Support
Mood Support
Liver Support
Healthy Aging
Get out there and live your best life.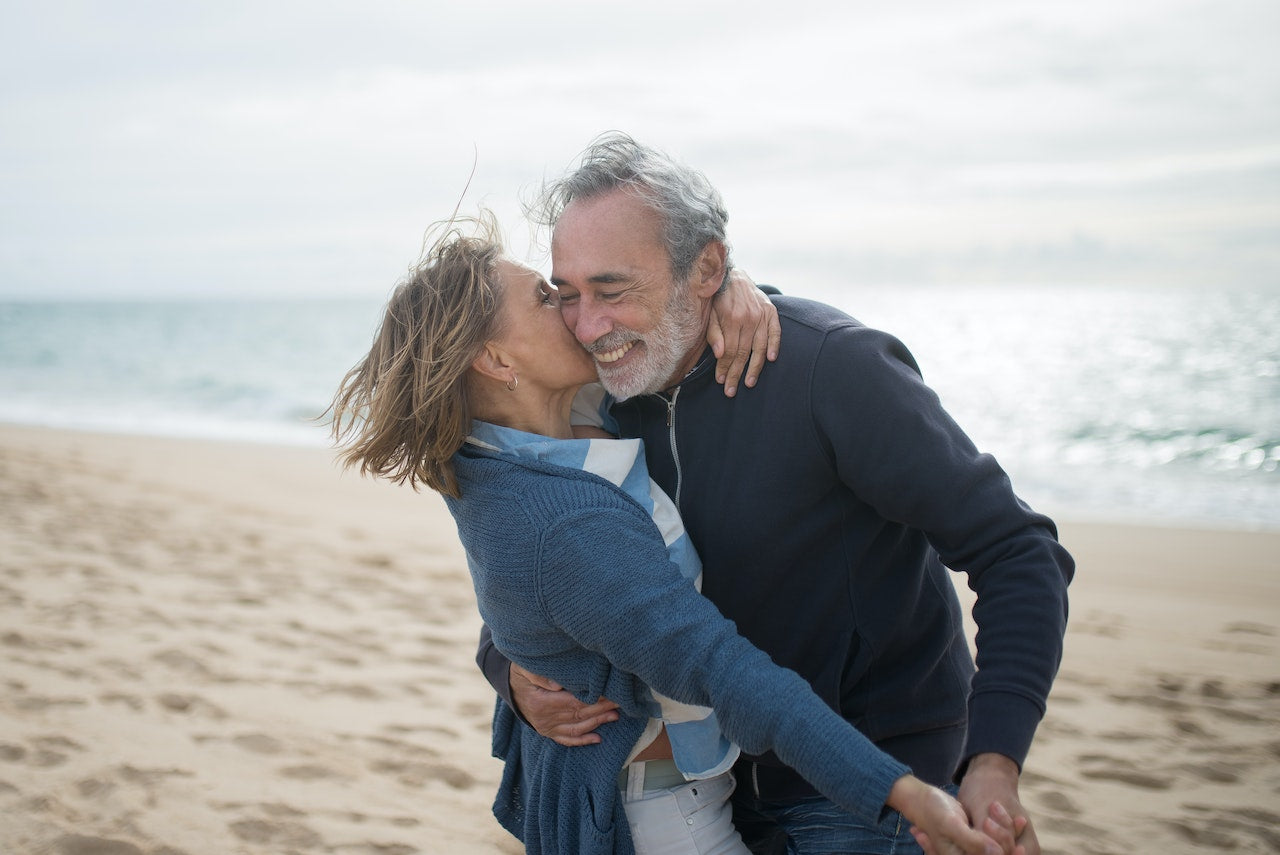 How is Enhansa different?
Nature x Science = Enhansa
Enhansa formulas contain only plant species with a long history of traditional use and significant clinical research backing them.
We choose the best-performing, highest-quality version of each plant extract in an Enhansa supplement.
Our criteria for choosing the perfect ingredient include proven absorption in humans, standardization of the active components, clinical research on the specific ingredient, and robust testing for a wide range of impurities.
We trust our ingredient manufacturing partners, but we still verify. Each batch of an Enhansa supplement is third party tested for potency, allergens, and impurities after the finished supplement is manufactured.
Enhansa vs. other curcumin supplements